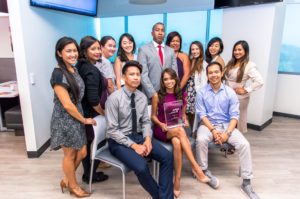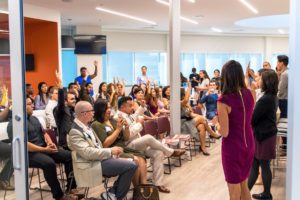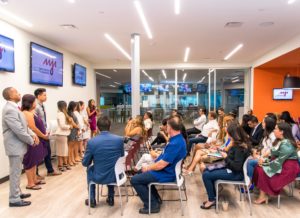 #AAJASD Celebrates 31 Years in San Diego
Asian American Journalists Association San Diego Chapter hosted another sold out crowd for its annual 31st Anniversary Fundraiser at NBC7 San Diego studios on September 30, 2017.
This year, the chapter featured special guest speakers including MSNBC/NBC News Field Producer Aarne Heikkila & local KPBS Video Journalist Kris Arciaga.
The speakers presented videos and shared their techniques and tips about storytelling for television news.
More than 70 guests enjoyed a day of networking, fun and food catering provided by sponsors, Bekker's Catering (http://www.bekkerscatering.com/), Bivouac Ciderworks (http://www.bivouaccider.com/) and Boba drinks by 'Snoice' SD (http://snoicesd.com/).
The also got their very own digital headshots snapped by talented photographer, Alex Nguyen (https://t.co/syINtlqXgf).
Guests also won raffle prizes provided by sponsors:
Barona Resort & Casino (www.facebook.com/baronacasino)
Campland on the Bay (https://www.facebook.com/campland/)
Puesto (www.facebook.com/puestoheadquarters)
Yoga Six (https://www.facebook.com/YogaSix)
JVC (‪http://pro.jvc.com/prof/main.jsp‬)
Thank you to our sponsors and guest for joining #AAJASD and making our 31st Anniversary Fundraiser such a huge success!
CHECK  OUT PHOTOS BY ALEX SEGER: