MEET YOUR AAJASD BOARD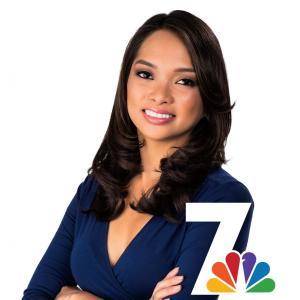 Liberty Zabala
President
Liberty Zabala is a 2x Emmy-nominated reporter and weather anchor for NBC 7 San Diego.
She was recently awarded the Vada and Colonel Barney Oldfield National Security Reporting Fellowship by the Radio Television Digital News Foundation for her work covering Marines, sailors, active duty service members and veterans in the nation's largest military town, San Diego.
Some of her most memorable stories include leading breaking news coverage of the Central American immigration crisis, covering the May firestorm that burned across San Diego county and most recently, covering the San Bernardino terrorist attacks.
In November 2016, Liberty was honored as one of 100 Comcast NBCUniversal employees selected from across the country to take part in (Morning Joe) Mika Brzezinski's "Know Your Value" program in association with MSNBC.
She previously worked as one of four reporter trainees selected from across the country for the NBC Reporter Development Program.
Under the program, she went through intensive multimedia training workshops alongside NBCUniversal's top media executives, talent and coaches at NBC 5 Dallas, NBC 10 Philadelphia, and NBC 4 New York under the direction of The Poynter Institute's Al Tompkins.
She would also write, shoot, edit and report enterprise stories for three live newscasts a day on NBC7.
Prior to that, she worked as a multimedia journalist for KCOY/KKFX, the CBS/FOX affiliate covering California's Central Coast.
She has conducted several high profile interviews including presidential candidates Rand Paul, Ron Paul & Newt Gingrich, world champion boxer Manny Pacquiao, comic creator Stan Lee and media mogul Oprah.
She was born and raised in the Los Angeles neighborhood of Eagle Rock. She is the daughter of former LA Herald Examiner reporter and foreign diplomat, Laurencio V. Zabala Jr.
She is a graduate of California State University, Northridge with a degree in journalism and a collateral in political science with an emphasis in international relations.
She has held several internships including FOX News Channel, FOX Sports Net, ABC7 Los Angeles, and NBC Nightly News with Brian Williams.
Liberty was selected as a Meredith Cronkite Fellow at the Walter Cronkite School of Journalism reporting for KPHO CBS 5 in Phoenix, Arizona.
She is a dedicated member of Asian American Journalists Association where she served as a board director for the Los Angeles chapter and currently serves the San Diego chapter as president.
Under her leadership, AAJA San Diego earned the 2017 AAJA National "Chapter of the Year". She was also awarded AAJA National 2017 "Chapter President of the Year".
————————————————

Irene Byon
Vice President
Irene joined ABC 10News in September 2014 to work as a producer for 
10News This Morning.  
Prior, she spent 10 months producing at KTSM-KDBC the NBC-CBS affiliate in El Paso and remotely producing KVEO the NBC affiliate in Brownsville.
Irene graduated from University of Southern California with a BA in Broadcast and Digital Journalism.
—————————————-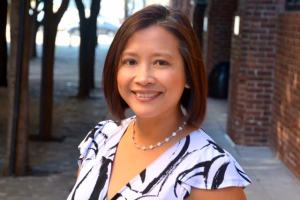 Kris Vera-Phillips 
Secretary/Treasurer
Kris Vera-Phillips works at KPBS San Diego where she is Senior News Producer. She manages Evening Edition, KPBS's live, nightly television news program. Before San Diego, she worked as an Emmy-nominated news producer at the NBC and CBS stations in the San Francisco Bay Area market.
Beyond the newsroom, she taught American broadcast news classes at St. Petersburg State University in Russia. She earned her bachelor's degree from the University of California, Berkeley, and her master's degree from the Medill School of Journalism at Northwestern University.
Email: kvp@kpbs.org
—————————————
Robert Santos
Senior Advisor
Robert joined ABC 10News in June of 2009. He has since proven to be one of the most versatile and multi-skilled members of the team. He currently anchors 10News Weekend Mornings and during the week, he enjoys reporting on San Diego's most unique and memorable stories.
Before his move to the anchor desk, Robert forecasted the weather on 10News This Morning and 10News Midday. Since Robert knows weather well, he's still a valuable asset to the 10News Pinpoint Weather team and fills in whenever the need arises. He's a graduate of the Broadcast Meteorology Program at Mississippi State University.
Robert has also forecasted the weather and covered environmental stories in the Pacific Northwest where he worked for KOMO-TV in Seattle. Prior to that, he worked for the NBC affiliate in Las Vegas and for KTLA in Los Angeles.
Robert was no stranger to San Diego prior to coming to 10News. From 2000-2006, he worked as a reporter for KFMB and KSWB. During that time, he reported live on many big stories including several Southern California wildfires, President Bush's historic "Mission Accomplished" speech on board the USS Abraham Lincoln, the disappearance of little Danielle Van Dam, the Westerfield Trial and the Santana High School shooting.
The Associated Press Television Radio Association recognized Robert's skills by naming him "Reporter of the Year" among colleagues in the Pacific Northwest and Southwest. In addition, Robert also anchored several Emmy-award winning newscasts for 10News.
Robert's career in broadcast news began straight out of high school in Guam (Cable TV & KUAM), where he was born and raised. While getting on-the-job training, he attended the University of Guam. He later transferred to Pepperdine University in Malibu to obtain his Bachelor's degree. After graduating, he worked in Oxnard-Ventura (KADY), Salinas-Monterey (KCBA & KION).
Robert loves living in Southern California — it's closer to the beach, sunshine, great food, relatives and friends.
Twitter: https://twitter.com/10newssantos
Facebook: https://www.facebook.com/RobertSantos10News
—————————————–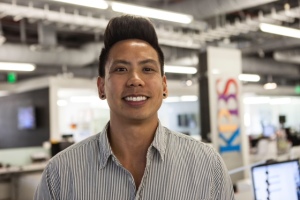 Kris Arciaga 
Chief Photographer 
Kris graduated with a BA in Visual Arts from Cal State San Marcos with a focus on Film and Television.
He volunteered at KOCT, Oceanside's community television station, to learn more about the production process. He had hands-on training with cameras, lighting, and audio in a professional setting.
He worked as a camera operator at KUSI News. After he took the initiative to shadow news photographers in the field and to learn about video journalism, he was promoted to news photographer.
Then he joined Fox 5 San Diego, where he learned more techniques to help hone his craft of visual storytelling.
Kris said he wanted to join KPBS News to be a part of a team that shares the same passion for video journalism. Outside of news gathering, he enjoys surfing, live music and discovering new restaurants.
Twitter: www.twitter.com/kris_sdphotog
——————————–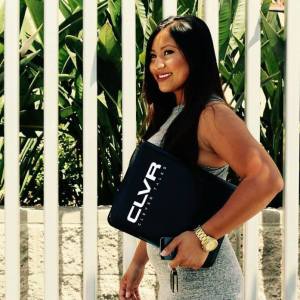 Hillary Manalac
Sponsorship Coordinator
Hillary Manalac has reported the news in San Diego and Washington D.C.. She has appeared on CNN and UT-TV before turning 22. At 23 she Co-founded Clever Talks and was recognized as an industry leader in entrepreneurship.
From editing, videography, web design, print design, journalism, marketing, sponsorship coordinating and more, her slogan is "I will never ask someone to do something that I haven't done myself."
Hillary graduated from San Diego State University with a degree in in Public Health, and has revitalized businesses in the restaurant, fitness, and wellness industry.
https://twitter.com/Hillarymanalac
https://www.facebook.com/HillaryAcibarManalac
———————————————–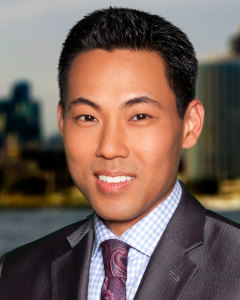 Gene Kang
Marketing Chair 
"I feel fortunate to live my dream career as a broadcast journalist."
Gene Kang, a native of Chicago, is thrilled to live his dream in San Diego as a member of the CBS News 8 reporting team. He feels honored to receive a 2015 Emmy award for breaking news coverage of the Cocos wildfires. Gene joins CBS News 8 from WHAS-TV in Louisville, Kentucky, where his enterprising and investigative reporting style garnered an Associated Press Award for Best Reporter. Gene was part of a station that won the Edward R. Murrow award for breaking news and continuing coverage.
"I love meeting new people in the community and telling important stories on a daily basis."
Graduating from Loyola University Chicago in 1999 with a B.A. in Broadcast Communications and Business Minor, Gene began his broadcast journalism career at WMAQ-TV in Chicago as an assignment editor and field producer. Moving from behind the camera to his first on-air job, Gene landed an anchor/reporter job at KFDA-TV in Amarillo, Texas and at WSJV-TV in South Bend, Indiana.
As the son of Korean immigrants, Gene credits his parents for instilling a strong work ethic. Gene is an active member of the Asian American Journalists Association, mentoring young, aspiring journalists. He's also a volunteer leader with the SGI-USA and is involved in peace and cultural activities in San Diego County.
When he's not reporting the news, you'll find Gene enjoying San Diego's natural playground. "Having lived and worked in the Midwest all my life, the beauty of Southern California is something I sincerely cherish."
Gene happily married his husband in Chicago in June 2014.
Please email Gene with any story ideas: gkang@kfmb.com and follow him on Facebook and Twitter.
—————————————————————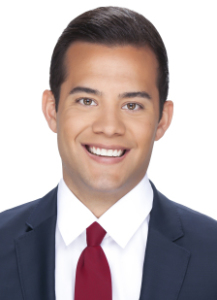 Aric Richards
Recruiting Chair
Aric Richards is a reporter on the FOX 5 Morning News in San Diego.
He delivers live reports across the county starting at 5 a.m. 
Before Aric's move to America's Finest City in 2015, he was a reporter in Bakersfield, Ca., his hometown.
His passion for storytelling came at a young age, and at age 19, he was already producing two evening newscasts for Kern County.
This is Aric's first year as an AAJA member. 
Twitter: https://twitter.com/aricfox5
Facebook: https://www.facebook.com/aricrichardsfox5/
---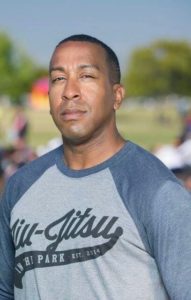 Darnell Mason
Sports Director
Darnell Mason is a reporter for MMAHAWAII.
He currently serves as on Active Duty in the U.S. Navy as a Chief Hospital Corpsman where he works at Navy Environmental and Preventive Medicine Unit FIVE as the Leading Chief Petty Officer for the Operations Department, Global Health Engagement Office and the Forward Deployable Preventive Medicine Unit.
A life long Martial Artist he had participated in many martial arts disciplines and competitions prior to founding MMA Hawaii, on September 11, 2005.
MMAHawaii.com was at one time the #1 MMA news source in Hawaii and reached people from over 40 countries around the world.
A credentialed member of the Mixed Martial Arts Media has served as deadline writer and on-camera talent for a number of Combat Sports throughout the states of Hawaii and California, as well as the in the countries of Japan and Afghanistan.
He has conducted several high profile interviews including UFC President Dana White and CEO of Mayweather Promotions Leonard Ellerbe. He has also conducted interviews with champions BJ Penn, Max Holloway, KJ Noons, Nick Diaz, and Badou Jack.
He was born Los Angeles and raised in Oakland California.
He is a dedicated member of Asian American Journalist Association(San Diego Chapter), the Mixed Martial Arts Journalist Association and National Association of Asian American Professionals (San Diego Chapter).
Instagram: https://www.instagram.com/docmason/
Twitter: https://twitter.com/DocMasonMMA
———————————————————————————-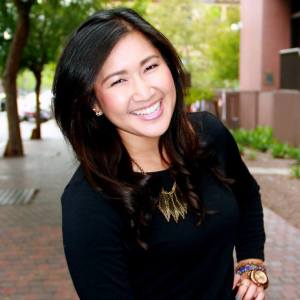 Nikki Jimenez
Digital Director
Nikki Jimenez currently serves as an Account Manager at Focuscom Inc., a public affairs and public relations firm that specializes in diverse, hard-to-reach community outreach and government affairs. Her specific specialties in media relations and land use have established strong relationships across a variety of organizations and media outlets throughout the country.
Before working in public relations, Nikki was a freelance news reporter and her work was seen on NBC 7 San Diego.
She's received RTNA's Hal Fishman broadcast journalism scholarship award in honor of the late Hal Fishman, who was the longest-running news anchor in television history. She's also received The Carol LeBeau Award for Outstanding Broadcast Journalism as a student in 2004.
As Nikki understands the value of diversity and diverse storytelling, Nikki is excited to rejoin AAJA San Diego as its Digital Director. She initially got involved in AAJA as a student where she received her first scholarship, mentorship and internship by getting involved.  She's previously served on the board as its vice president and outreach chair.
Nikki earned a bachelor of arts in broadcast journalism and minor in public relations from Point Loma Nazarene University.
Twitter: https://twitter.com/njimenez100
——————————————————————-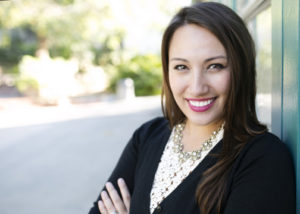 Anna Conkey
Mentorship Chair
Anna Conkey is currently a digital news producer at NBC San Diego after interning with the digital team during the spring.
She previously interned as an assistant news producer for the KPBS
Midday
Edition
radio show under the John F. Reeves Scholarship.
Anna recently graduated with honors from San Diego State University with a double major in
Journalism and English.
While there she was involved with the Student Veteran Organization and Society of Professional Journalists, SDSU chapter. She is a member of the Phi Beta Kappa and
Kappa Tau Alpha national honor societies.
Before college Anna spent six years as a Mass Communication Specialist in the U.S. Navy,
where she gained experience in print and broadcast journalism, photography, videography,
graphic design and web design.
Anna occasionally contributes to the San Diego Union Tribune's military column and was the
leading editor in the literary journal
Oracle Reviews
. In her free time she likes to read, write, hike and research. She is currently working on a book to help spread awareness of sex trafficking in San Diego.
Her research on sex trafficking was presented at the SDSU 2017 student research
symposium.
Suzy Garcia is officially known as our Director, but we like to call her our fire starter.
Why?
Well, she has a proven track record of igniting revenues, blazing through strategic communications campaigns, and kindling lasting relationships for our clients and the media.
Her portfolio includes healthcare, education, nonprofit, F&B, and hospitality. Suzy received her BA with high honors in Journalism from the University of Nevada, Reno.
She has a soft spot for charities doing amazing work and has offered her services pro-bono to San Diego Second Chance, Chula's Mission and The Miracle League of Las Vegas. Suzy is a proud member of the National Association of Hispanic Journalists San Diego/Tijuana chapter and the Asian American Journalist Association's San Diego Chapter.
One thing you should know about Suzy is she loves to talk – she has been an active member of Toastmasters International for the past four years.
She most recently served as  Southern Division Director for the organization where she was responsible for providing enriching educational and leadership experiences for more than 600 members in San Diego County.
For her efforts, she was recently honored with the Division Director of the Year award in August 2016. When she's not talking, pitching the media, or saving the day, you can find her spending time with her husband and cooking.
—————————————————————————————–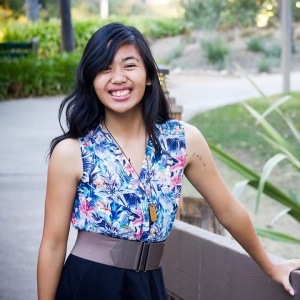 Jessica Santos
College Outreach Chair
Jessica Santos is a rising senior at San Diego State University majoring in journalism with an emphasis in public relations and minor in marketing. She is currently a marketing intern and the SDSU liaison for the Pacific Arts Movement and the incoming chairperson for Andres Bonifacio Samahan, the Filipino and Filipino American student organization at SDSU.
Prior to her current positions, Jessica served as the co-marketing director for the Filipino Sun Festival and on the marketing team for the Filipino American Arts & Culture Festival where she assisted with social media management, copy writing and overall community outreach. She provided cultural presentations and fostered alumni relationships for Andres Bonifacio Samahan in her previous roles as the cultural affairs coordinator and alumni liaison.
On-campus, Jessica recently served as the secretary for the Frederick C. Whitney chapter of the Public Relations Student Society of America. She previously wrote for SDSU's on-campus newspaper, The Daily Aztec, where she reported on a variety of campus issues including: student success fee protests, the effectiveness of the university's non-smoking policy and the merger of two schools. Jessica continues to give back to her campus and community through her involvement with the SDSU Ambassadors and Rotaract of SDSU.
Jessica's leadership and community contributions have been recognized by several community organizations. She is the inaugural recipient of the Asian Pacific American Coaltion's Tom Hom Civic Engagement scholarship. She is also a recipient of Fiesta Filipiniana's 2015 Founder's Sampaguita Award for Emerging Young Leaders. In the future, Jessica hopes to empower other Asian American woman to pursue their dreams and to be and advocate for others in her community.
Twitter: @JSantos_SD
LinkedIn: linkedin.com/in/jsantossd
————————————————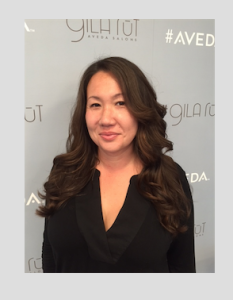 Marie Tutko
Print Chair
Marie Tutko is an editor at San Diego Magazine, where she writes and edits stories ranging from genome mapping to where to go for Happy Hour. She's excited about working on Hatch—the company's new magazine covering tech, life science and innovation—and also writes for the San Diego Tourism Authority's official visitor guide.
She has extensive experience in both daily news and lifestyle glossies. She worked at the former Daily Transcript as special sections editor, and managed several travel guides, fashion and dining magazines as editor of Where in Honolulu, Hawaii. She is originally from Mililani, Hawaii, and is a graduate of University of Washington.
Email: mariet@sandiegomagazine.com
——————–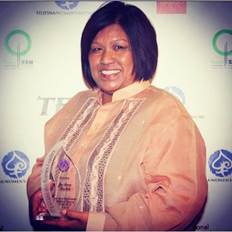 JoAnn Fields
Community Relations Director
JoAnn Fields born in Los Angeles raised in San Diego has the typical Filipino American story. Her parents Frank and Vicky Lagula immigrated from Asingan, Pangasinan, Philippines. Her dad retired from the U.S Navy and U.S. Post Office and her mom retired after 40 years as a registered nurse. Her lolos and uncles all worked in the grape fields of Delano.
JoAnn is a single parent of 4 beautiful young adults Johnathen, Darius, Jevon and Kamry. Her motivation to be involved in the community is her family. JoAnn has served on a number of boards and commissions on a national, state, county and local municipality level. She has served on the executive board of the National Federation of Filipino American Associations (NaFFAA);  San Diego representative of Asian Pacific Islander American Vote (APIAVote); Chairperson, 78th Assembly District, CA Democrat Party; San Diego Vice-Chairperson, Filipino American Caucus among many others.
Currently she serves on the board of the Asian American Journalist Association – San Diego Chapter, Community Relations Director; Filipino American Educators Association, Public Relations Officer, Ground-Up Youth Foundation, Secretary; Morse High School Cluster, Chairperson and Pacific Islander Festival Association – Co-Chairperson Media Relations.
JoAnn Fields has received a number of awards including Filipina Women's Network Top 100 Most Influential Filipina Women; Urban League of San Diego County's Top 40 Under 40, Latino/a Unity Coalition Leadership Award among others.
JoAnn enjoys spending time with her family, event planning, cooking and traveling.  Her pride and joy is spending her time with her 5 month old grandson King Kai Noah and family.  
————————-